Frequently Asked Questions about Vietnam Visa (Part 2)
The following is Frequently Asked Questions about Vietnam Visa that you cannot miss out if planning to visit Vietnam.
What is Vietnam Visa On Arrival ?
In contrast with the past, they can have their Vietnam visa online in their leisure time with just an application without need to go to the Embassy or Consulate for a visa issue.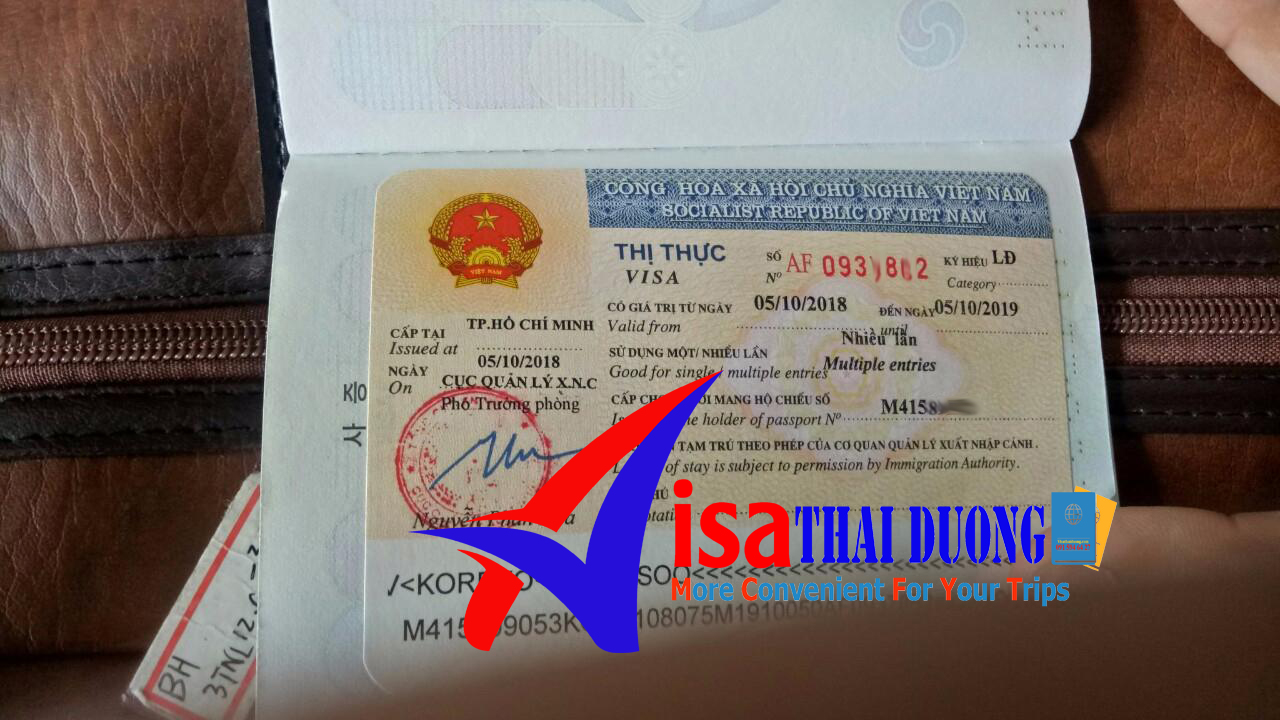 After filling out an online application and paying for fees, after a few working days, applicants will get approval letters issued by the Immigration Department of Vietnam.
This letter will let the applicant be able to get visa stamped upon arrival at any Vietnam international airports.
What is Vietnam Visa Approval Letter?
The Vietnam Visa Approval Letter is a pre-approved application you need before entering Vietnam. After you send us the application form online, our staff will quickly complete the process for you and Approval letter will be sent to you via your email within time you chose.
You just need to print this letter, take it with you and show at Vietnam International Airport when entering Vietnam, you can get your visa stamped simply.
How many kinds of Vietnam Visa on Arrival are there?
Types of visa depend on the length of staying, number of entries and visiting purpose (Tourism, Business, Family/ Friend visit). It can be separate into 6 types:
1 month single
1 month multiple
3 months single
3 months multiple
6 months multiple
1 year multiple
There are 2 types of fee that you need to pay for a Vietnam Visa On Arrival:
Service fee: is paid for Visa Agent for their processing your Vietnam visa request after filling full your information to the visa application form. This Visa Agent will representative for visitors/ business men to apply with the Immigration Department to get the visa approval letter in time as your booking.
Stamping fee: is ruled by the Immigration Department and rates of stamping fee is publicly promulgate at any legal Governmental website and on the landing visa counter at any international airport. This fee can be paid directly to the Immigration Department 's officer at landing visa desk by cash in both USD and VND and receive the red bill for it.
You have to prepare these following things so as to get Vietnam Visa Stamp at Vietnam International Airport:
Your passport
Printed the approval letter visa
Filled entry and exit form
Two passport-sized photos
Stamping fee for visa
Can I enter Vietnam earlier than the granted date in my approval letter?
Unluckily, you can not. In this case, you must inform us and then you need to pay the extra fee to process a new Visa with your correct arrival date.
Do not hesitate to call or email us that you want to enter Vietnam earlier, we will support you immediately.
Can I enter Vietnam later than the granted date in my approval letter?
You are able to enter Vietnam later than the date which state on your Vietnam visa approval letter, but can not later than the date allowed.
How can I extend my visa when I am in Vietnam?
We advise you to extend your Vietnam Visa before it out of date. You can contact directly the Vietnam Immigration Office in which located at 40 Hang Bai street (Hanoi); 161 Nguyen Du street ( Ho Chi Minh city) or any local Vietnam Immigration Offices where you stay in.
Can I extend my expired passport in Vietnam?
Yes, you can renew your passport in Vietnam if you have your country Embassy or Consulate in Vietnam or before intending to get Vietnam visa at the airport.