Vietnam Lifestyle Experiences
Bui Vien Walking Street in Ho Chi Minh is the best choice for you to experience Vietnam Lifestyle, with its boisterous street bars, cheap eats and good time vibe…
Going to any country for visiting purpose, travelers always want to experience all exciting activities there, all day and night. Vietnam Nitelife experiences will give you unforgettable memories when staying in Vietnam.
Vietnam is becoming a modern country day by day, with high technology, tall building and brilliant shopping mall. In Vietnam, there are cities called "Sleepless city", where full of lively pubs, clubs and bars or varieties of Vietnam nitelife activities. Big cities like Ho Chi Minh City and Hanoi or many tourist destinations such as Halong Bay, Mui Ne and Phan Thiet both have a very interesting nitelife that you should not miss when visiting Vietnam.
It is lucky that that it's not particularly expensive to go out at night as Vietnam brews some of the cheapest draft beer in the world, but I'm sure you don't want to spend a night drinking. Vietnam nitelife can help you catch one of the many beautiful culture shows which present the important and rich facets of Vietnamese culture, such as famous Vietnamese Water Puppet Show and traditional dance shows.
Ho Chi Minh city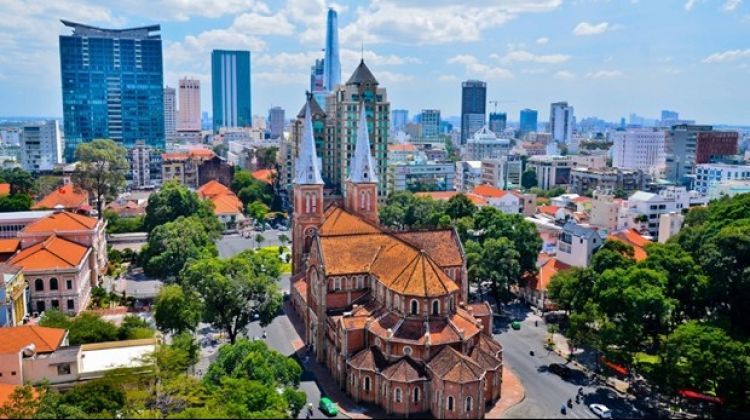 Vietnam nitelife in Ho Chi Minh has many entertainment choices depending where you are in the city. People usually choose a stay in the center of city such as district 1, 3. Downtown in District 1, rooftop bars, high rolling casinos and smooth jazz bands are the choice forms of nightlife entertainment in Ho Chi Minh city (Saigon). A few kilometers west into District 3 and the backpacker street of Pham Ngu Lao and Bui Vien Walking Street, with its boisterous street bars, cheap eats and good time vibe, is certainly the place to be when night falls.
Hanoi
Hanoi is a city that in list Vietnam nitelife scene, it offers a multitude of interesting things to see and places to go well after the sun sets. As well as Ho Chi Minh city, Hanoi, the capital city of Vietnam, city's lively bars and glitzy nightclubs are conveniently set around Hoan Kiem Lake in the Hanoi Old Quarter, where you can enjoy great tunes and all sorts of booze or mix and mingle with fun-loving locals and expats.
After chilling time, a night out in Hanoi should be completed with sitting back on plastic stools and enjoy Vietnamese draft beer called "bia hoi" along the bustling streets.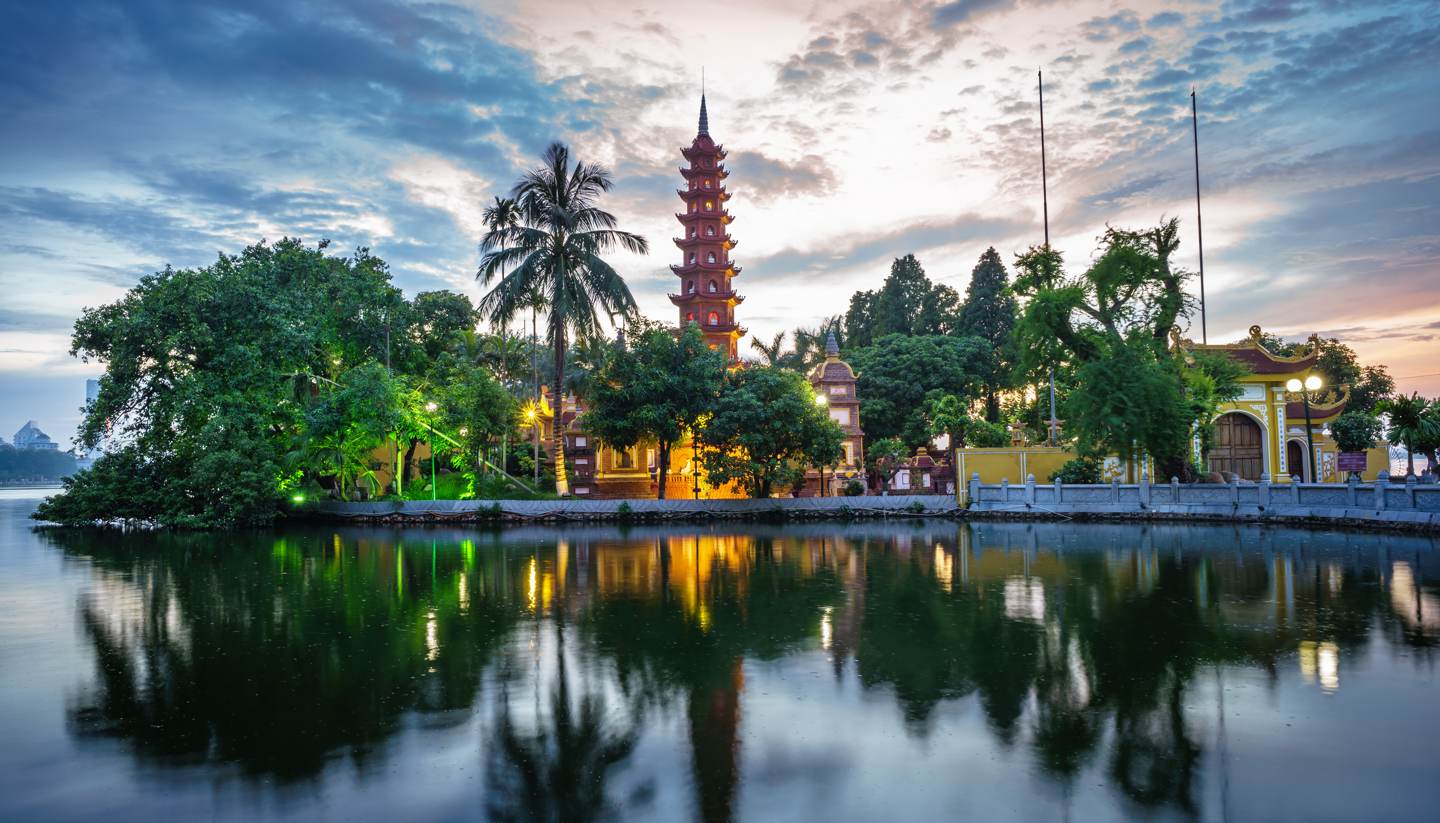 Remember this, nightclubs and bars usually close at midnight due to the Hanoi's rather strict laws, but you can find some that remain open (and busy) until the local authorities show up.
Da Nang
Vietnam nitelife in Da Nang gives a collection of swanky rooftop bars, sophisticated lounges, friendly expat bars, and vibrant nightclubs that you can enjoy a night out with like minded locals.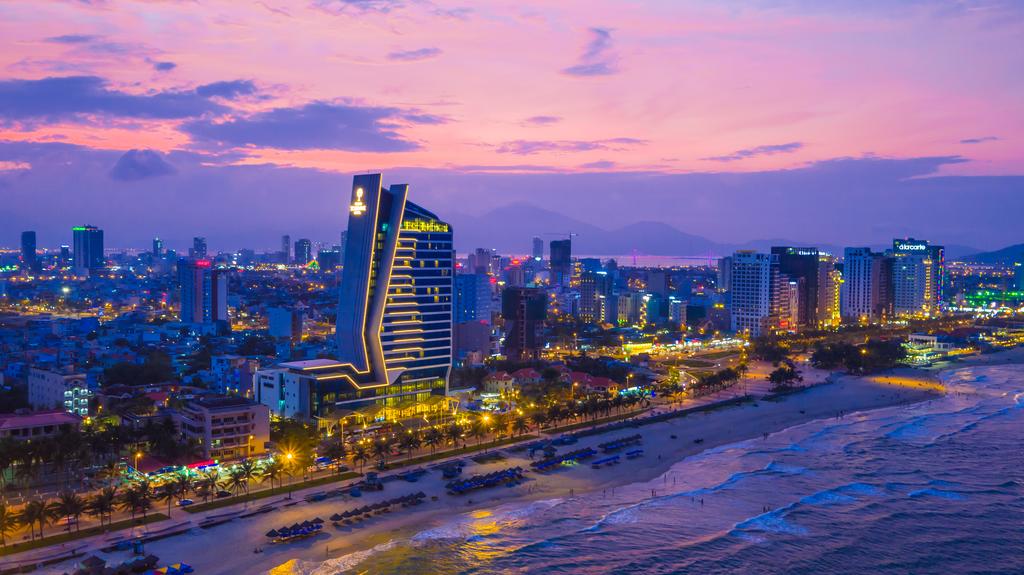 Vietnam nitelife here often stay open as late as 03:00, featuring talented DJs spinning funk, EDM, house, and trance tunes as well as live bands covering your favorite classic rock songs. You'll be glad to know that drinks in Da Nang's bars and pubs are cheap according to European standards from exquisite wines and aged whiskies to local beers and exotic cocktails.
Hoi An
Vietnam nitetlife in Hoi An will lead you come into a scene compriseing trendy bistros, cafés, bars, artistic lounges, and live music venues, most of them are set within the bustling Ancient Town and Riverside.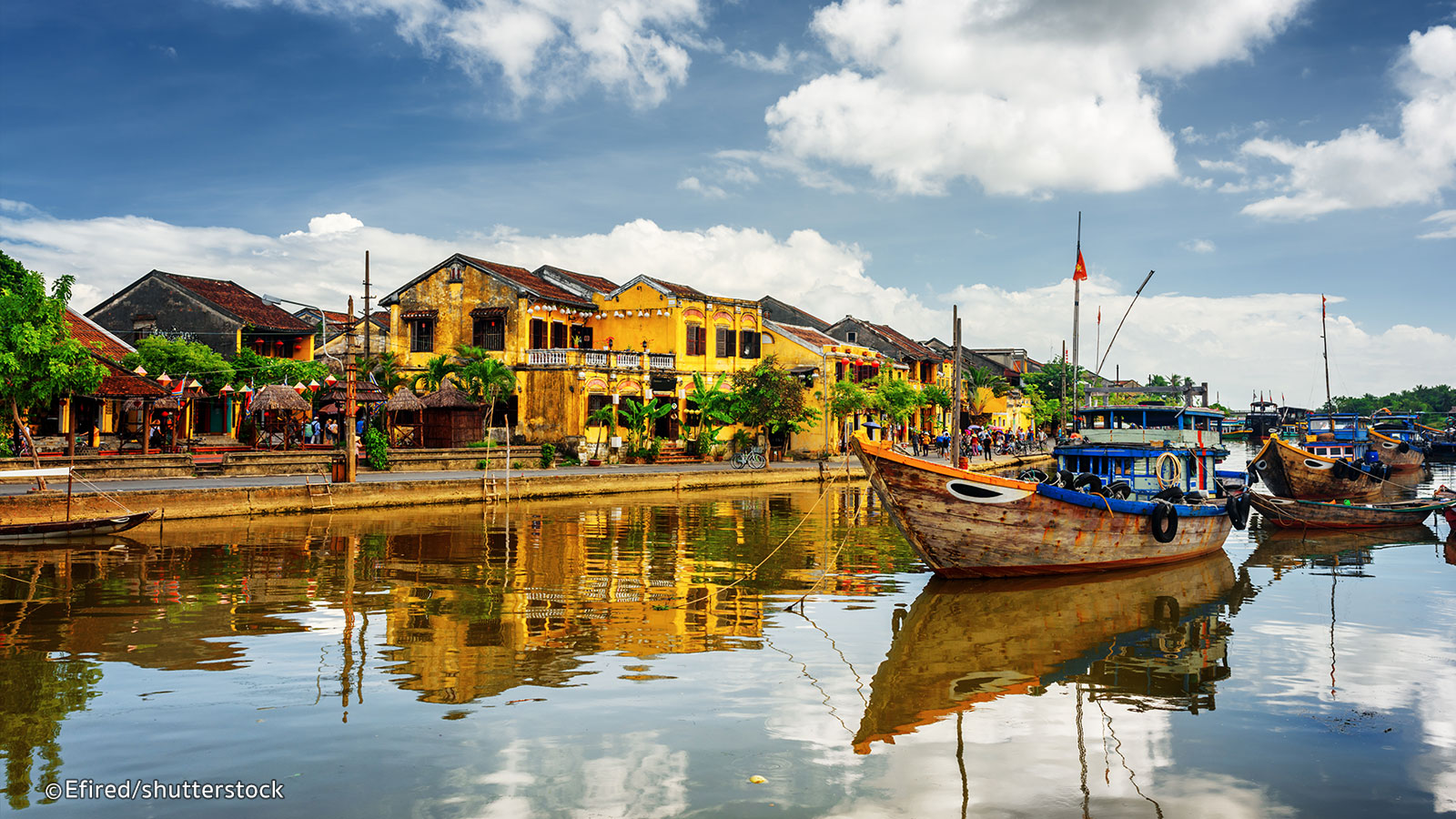 Every day, when the sun sets and streets light up, the pedestrian-friendly streets of Hoi An will transform into a vibrant display of traditional lanterns, folk dance performances, and lit candles floating down Thu Bon River. Vietnam nitelife in Hoi An will stay open until 03:00, how perfect for travelers who look to party the night away with fun-loving locals.
Nha Trang
Vietnam nitelife in Nha Trang happens with a mixture of old and new, with hippy neighborhood bars holding their own against glitzy rooftop nightclubs and five-star hotel lounges. These Vietnam nitelife spots offer you ample alcoholic offerings, tantalising bites, live dance performances, and a variety of music genres which is great for mingling with fun-loving locals and fellow tourists until the early hours of morning.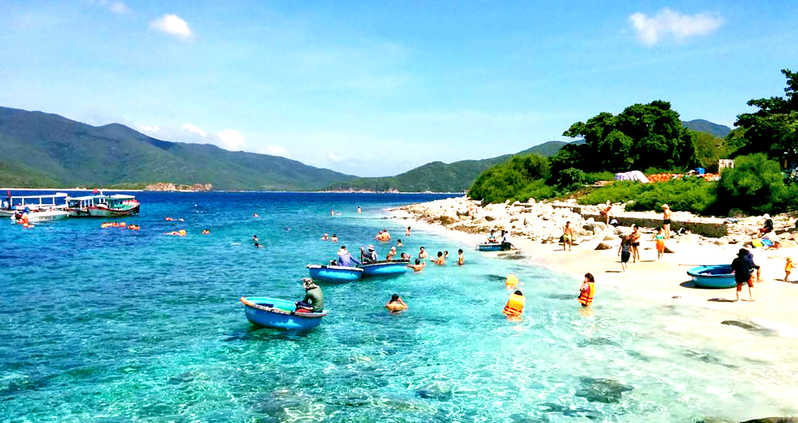 Being a beach city, there are numerous cultural spaces host nightly such as traditional puppet shows, light shows, and traditional tunes. Do you like unique water slides, a massive aquarium, a wave pool, amphitheatre, shopping mall, and a variety of rides? Let's spend you night in Vinpearl Amusement Park!
Phan Thiet – Mui Ne
Relatively small coastal towns in Vietnam, Mui Ne and Phan Thiet are not the same as Nha Trang, so most visitors know they should not expect anything very sophisticated in the way of Vietnam nitetlife here.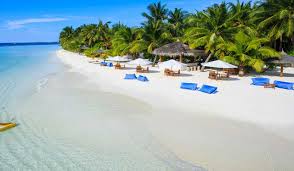 However, as a tourism destination, Mui Ne and Phan Thiet also have hotel bars, late-night restaurants, and hippy lounges set along Mui Ne Beach, which offer relaxed ambience, friendly service, and, of course, lots of booze and food. Let's enjoy vibrant parties, cultural nights, movie screenings, bonfires, dance performances, and guest DJs from all across Vietnam and Europe during the high season.
>> Emergency Visa Vietnam in Ho Chi Minh City
Phu Quoc
What a pity if in Vietnam nitelife list does not have Phu Quoc Island! After a day of exploring the island, nighttime is a good occasion for those looking to unwind by the beach. What is your budget? Catering to different budgets, activities here can serve you with plenty of beachfront bars, wine lounges, late-night restaurants, and vibrant nightclubs until late.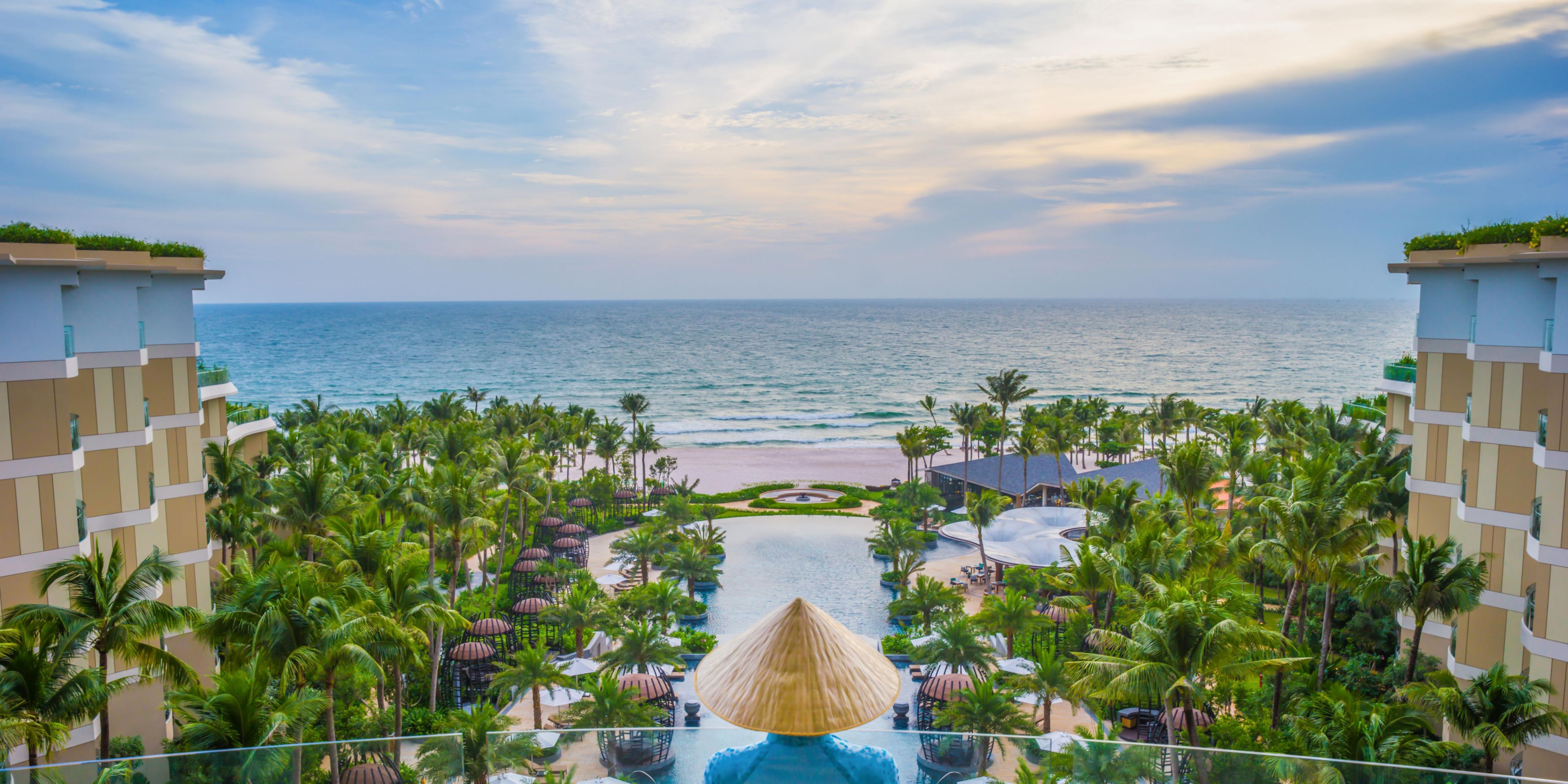 Thanks to charming service, stylish interiors, and live entertainment such as full moon parties, sports events, bonfires, and dance performances, these establishments are well-frequented by fun-loving locals, expats, and tourists. Besides that, you can try sampling authentic local dishes and purchase souvenirs for loved ones back home at the Dinh Cau Night Market in Duong Dong.
Ha Long Bay
Cruising Halong Bay is a must-do thing when travel to Ha Long, but it can be a romantic idea to just enjoy the evening by spending time at the waterfront venues. The choice of Vietnam nitelife in Halong Bay is limited but there are still a few interesting places to visit. Some of attractive bar can be listed are Blue Note Bar, Flightless Bird Café, Noble House…
Hue
Vietnam nitelife in Hue can hardly be described as scintillating. Like dust into thin air, when the police show up and the illegal street vendors disappear, it is considered be the raciest thing. Nights out in Hue should be loads of fun if your scene is a few quiet drinks hanging out with backpackers and/or locals.
You can find plenty of local pubs offering extensive alcoholic and live entertainment until late along the backpacker streets of Le Loi, Pham Ngu Lao and Nguyen Cong Tru. You can also find elegant bars and all-day bistros without stepping foot outside your hotel, where you can unwind after a day of sightseeing in Hue.
Da Lat
With the famous place for rich colonial atmosphere as well as for having many great natural sites, Da Lat promise to give you great experience about Vietnam nitelife here. Although this dreaming city might be lacking slightly in its nightlife but you can definitely find quite a few interesting establishments at the more up-market venues if you really want to enjoy yourself.
In many famous names, you can choose Larry's Bar and Le Rabelais Bar located in the Da Lat Palace Hotel with choices such as beers, whiskies, cocktails and wine. You can find interesting local-made drinks on Dalat's restaurant menus including Bordeaux-style wines, sparkling white wines, peach coolers and wine coolers. Give them a try!
If you have some trouble about Vietnam visa. Contact Hotline: 19009227 – Exit 2