Fastest way to get Vietnam visa extension 2020
If you want to renew or get Vietnam Visa Extension, please contact us and bring your … you apply for Vietnam visa extension 2019 – 2020, your passport must have 2 blank pages at minimum…
What is the Vietnam visa extension?
After entering Vietnam for a specific duration as allowed. You may want to extend or renew your Vietnam Visa to stay longer in Vietnam. As a result, Vietnam visa extension 2020 service has been popular in helping travelers continue staying in Vietnam after their visas expire without exiting Vietnam to apply for a new one again. Currently, Vietnam visa extension/renewal is only applicable for 1 month or 3 months (single/multiple entries).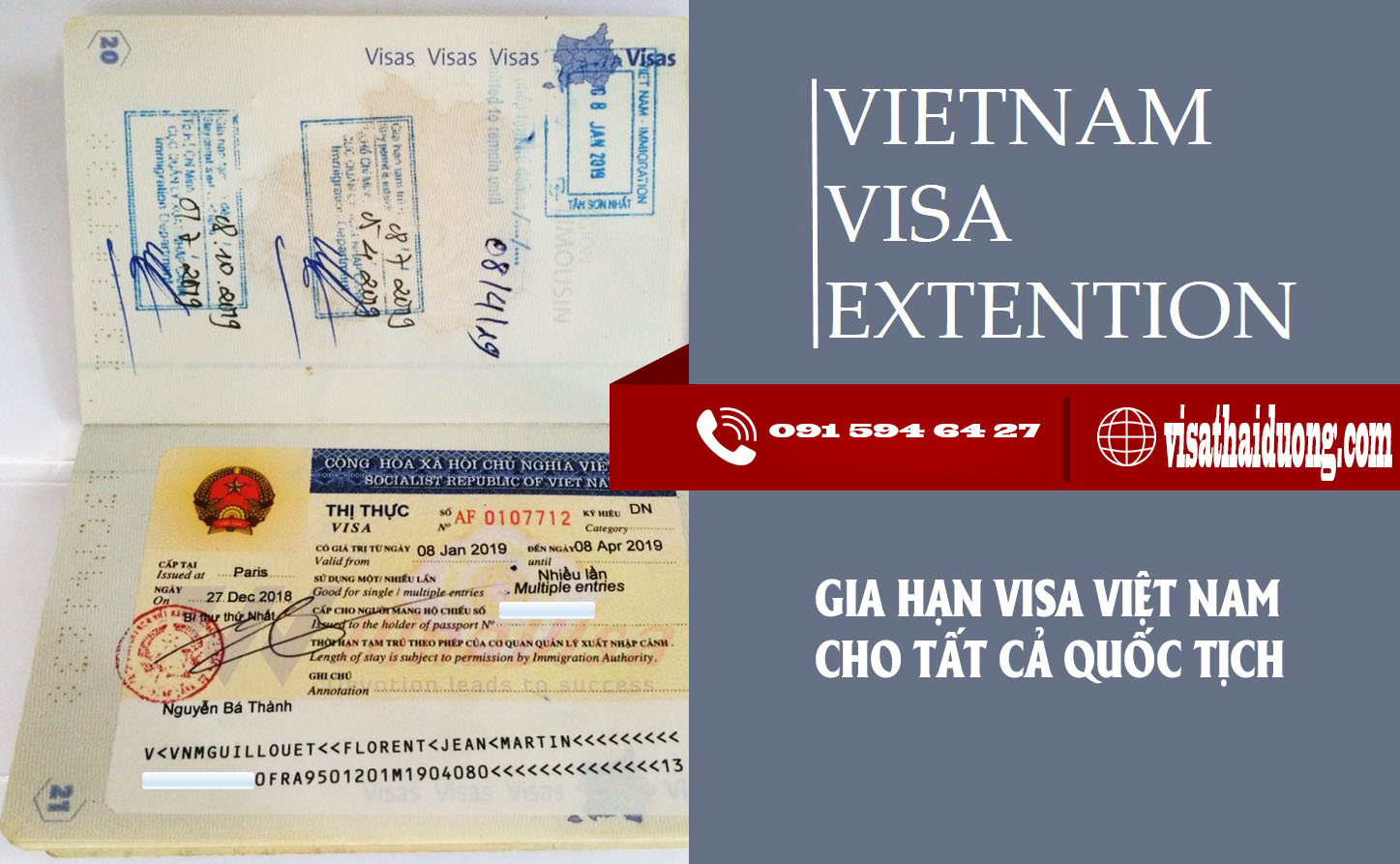 How to extend your visa in Vietnam 2020?
You have 2 ways to get your visa renewed/ extended: through Vietnam Immigration Departments directly or through a travel agency. Generally. It is easier and hassle-free to extend the visa through a travel agency. The only in-hand document you need to prepare is your original passport with 2 blank pages at maximum. The processing time takes from 5 to 10 days, depending on your type of Vietnam visa so we suggest you should extend your Vietnam visa at least 1 week before your visa expires.
Oversay visa and Blacklist in Vietnam
Can I extend visa with Visathaiduong.com?
With the aim of getting more and more opportunities to support our valued clients, http://xingiahanvisa.net has also developed Vietnam visa extension/renewal service. If you live in Hanoi or Ho Chi Minh city, we can come in person to pick up your passport at your address on your request.
To extend/renew your visa through our company, you are have to follow the below steps:
Step 1: Scan your passport and the page containing your current Vietnam visa to Zalo / Viber / Whatsapp :(+84) 0915946427 . Then we will send it to Vietnam Immigration Department to check your information before extending/renewing your visa.
Step 2: We will inform you about Vietnam visa extension fee and whether you can be extended/renewed your visa. Because of extending Vietnam visa varies for each case.
For more details about Vietnam visa extension 2020, please contact us through Hotline: (+84) 091 594 64 27
Source : Visathaiduong.com