If you want to renew or extend your visa, please contact us and bring your … you apply for visa extension, your passport must have 2 blank pages at minimum…
What is Vietnam visa extension?
After entering Vietnam for a specific duration as allowed. You may want to extend or renew your Vietnam Visa to stay longer in Vietnam. As a result, Vietnam visa extension 2018 service has been popular in helping travelers continue staying in Vietnam after their visas expire without exiting Vietnam to apply for a new one again. Currently, Vietnam visa extension/renewal is only applicable for 1 month or 3 months (single/multiple entry).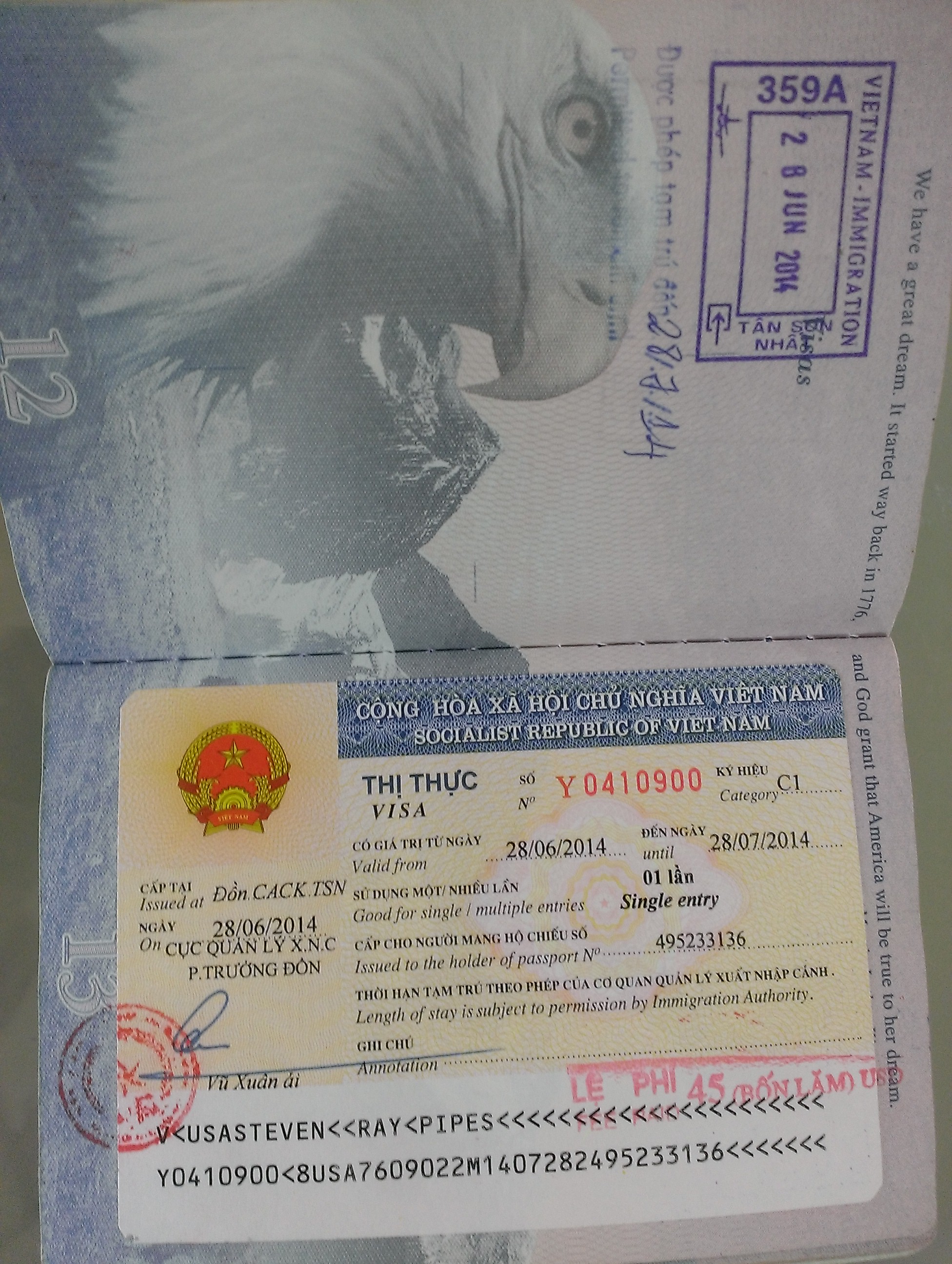 How to extend your visa in Vietnam 2018 ?
You have 2 ways to get your visa renewed/ extended: through Vietnam Immigration Departments directly or through a travel agency. Generally. It is easier and hassle-free to extend the visa through a travel agency. The only in-hand document you need to prepare is your original passport with 2 blank pages at maximum. The processing time takes from 5 to 10 days, depending on your type of Vietnam visa so we suggest you should extend your Vietnam visa at least 1 week before your visa expires.
With the aim of getting more and more opportunities to support our valued clients, https://visathaiduong.com has also developed Vietnam visa extension/renewal service. If you live in Hanoi or Ho Chi Minh city, we can come in person to pick up your passport at your address on your request.
To extend/renew your visa through our company, you are have to follow the below steps:
Step 1: Scan your passport and the page containing your current Vietnam visa to hotro@dulichthaiduong.com. Then we will send it to Vietnam Immigration Department to check your information before extending/renewing your visa.
Step 2: We will inform you about Vietnam visa extension fee and whether you can extended/renewed your visa. Because of extending Vietnam visa varies for each case.
For more details about Vietnam visa extension 2018, please contact us through Hotline: 19009227
About Thai Duong tourism company
Thai Duong Visa is a tourism company in Thai Duong Tourism. The main field is the extension of Vietnamese visas for foreigners and the entry of Vietnamese citizens to difficult nationalities.
In addition, Thai Duong Visa specializes in the following services:
– Visa for travel, visiting relatives, work.
– Doing the judicial record of Vietnam for foreigners.
– Make a temporary residence card for outsiders.
– Make the entry letter of Vietnam (1 – 3 – 5 – 7 days).
– Extension of Vietnamese visa (1 – 3 days).
– Visa at Moc Bai international border gate. (Included instructions).
– Free consultation service visa.
Address: 302 Cong Hoa, Ward 13, Tan Binh District, Ho Chi Minh.
Operator: 1900 9227 | Hotline: 091.594.6427 – Mr. Sang (Call, Zalo, Viber, Whatsapp) or messenger button on the right.
Email: hotro@dulichthaiduong.com
Website: xingiahanvisa.net (Vietnam) | visathaiduong.com (English)