VIETNAM TOURIST VISA 2018: Information and How to get it?
Vietnam tourist visa 2018 – Getting a business or tourist visa to Vietnam is simple at Vietnam Visa.
Step 1 — Fill out a quick application form online (you will need to know your arrival date and the name of the airport at which you will arrive).
Step 2 — You pay visa processing fee using your credit or debit card.
Step 3 — Within two business days, you will get an email with your .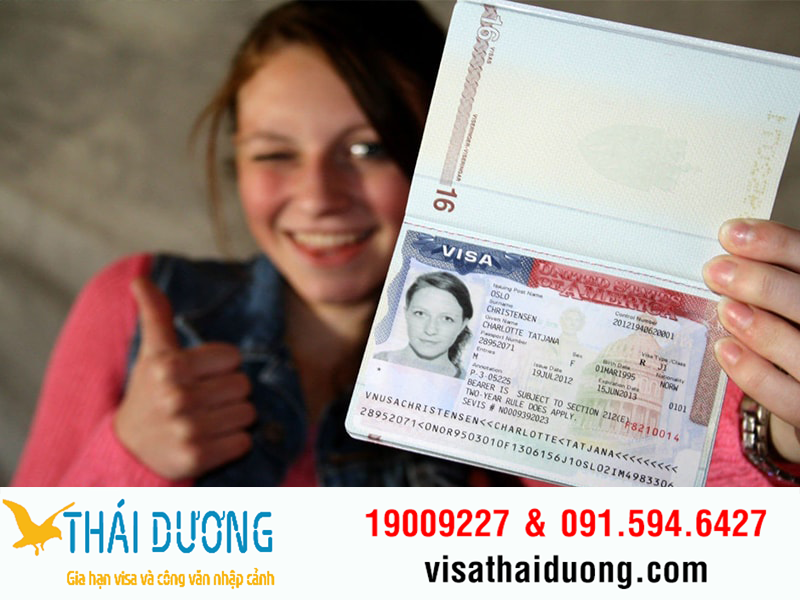 Vietnam tourist visa 2020 by Covid 19
Vietnam has so much to offer that makes it a not-to be -missed destination in your journey: the price is cheap, the landscape is amazing, the locals are super-friendly and the food is extremely delicious. If you wish to have an unforgettable experience in Vietnam, the first move you should make is to obtain a Vietnam tourist visa either at embassy or on arrival with assistance of travel agents.
Under visa exemption program, there are 16 countries whose nationals are permitted to enter Vietnam without a visa for a stay not exceeding 30 days. Please refer to this page to check Vietnam tourist visa requirement first.
If you are required a tourist visa for Vietnam, do not be alarmed. The process of getting a visa turns out to be simpler than you think.
Vietnam visa validity refers to the length of time you are permitted to stay in Vietnam. It is time period from expected date of arrival on the application form to visa expiration date as shown on the visa. The maximum validity of Vietnamese tourist visa is 3 months.
Note: the tourist visa can be obtained by businessmen for short business trip. There is not any problem at all when you do that because the customs officer never concerns about your real purpose of the trip.
Types of Vietnam tourist visa 2020
Vietnam tourist visa can be issued on single and multiple entries. If you travel frequently with a multiple entry visa, you don't have to apply for a new visa each time you travel to Vietnam. If you obtain single entry visa, your visa will automatically get expired right after you exit Vietnam.
Vietnam tourist visa procedures
Applying for tourist visa to Vietnam can be done in person or on-line depending on mode of transport you use to enter Vietnam.
Enter by bus or cruise
All visitors entering Vietnam by bus or cruise are required to obtain Vietnam travel visa at embassy/consulate before reaching the border. The requirements (which may vary slightly from embassy to embassy) you have to submit are as follows:
–  Original passport with minimum validity of 6 months
–  Visa application form (available at embassy office)
–  01 recent passport-sized photo
–  Vietnam visa fee
Some embassies encourage the applicants to submit visa application by post or email to avoid long queue. If you are unable to visit the embassy, contact the consular office in advance to check whether postal application is acceptable.
Processing time:  3-5 business days since the date of receipt of application. Expedited visa processing is available upon request.
The list of Vietnam embassies including contact information can be found on this page.
Enter by plane
The visitors arriving in Vietnam by air are able to get Vietnamese tourist visa either at embassy or on arrival. In this case, the Vietnam visa on arrival facility is usually recommended as it's hassle-free, less time-consuming and cheap.
How Vietnam visa on arrival works?
1. You fill out visa application form online.
2. You pay visa processing fee using your credit or debit card (see Vietnam visa cost 2018)
3. We send you the approval letter via email after 2 business days or on the same day depending on you use normal service or urgent service (visa approval letter is travel document which gives you permission to check-in flight and get visa stamped on passport at airport)
4.You hand over original passport, visa approval letter, completed entry-exit form, 01 passport photo and stamping fee to customs officer for getting visa stamp at arrival airport
Video guide how to apply for Vietnam E-visa step by step
Important notes:
· Apply for your tourist visa at least 01 week before intended date of travel to avoid unexpected problems.
· Check your passport validity before applying for the travel visa.
· Double check for accuracy of your visa application form before submitting.
· Check for error on your visa or visa approval letter as soon as it is issued.
You have questions about Vietnam tourist visa? Call us to hotline +84 915 94 64 27 or send email to hotro@dulichthaiduong.com
About Thai Duong tourism company
Thai Duong Visa is a tourism company in Thai Duong Tourism. The main field is the extension of Vietnamese visas for foreigners and the entry of Vietnamese citizens to difficult nationalities.
In addition, Thai Duong Visa specializes in the following services:
– Visa for travel, visiting relatives, work.
–  Make Vietnam tourist visa 2018.
– Doing the judicial record of Vietnam for foreigners.
– Make a temporary residence card for outsiders.
– Make the entry letter of Vietnam (1 – 3 – 5 – 7 days).
– Extension of Vietnamese visa (1 – 3 days).
– Visa at Moc Bai international border gate. (Included instructions).
– Free consultation service visa.
Address: 302 Cong Hoa, Ward 13, Tan Binh District, Ho Chi Minh.
Call: 1900 9227 | Hotline: 091.594.6427 – Mr. Sang (Call, Zalo, Viber, Whatsapp)
Email: hotro@dulichthaiduong.com
Website: xingiahanvisa.net (Vietnam) | visathaiduong.com (English)